WORSHIP ON THE FOURTH SUNDAY OF LENT TODAY, SUNDAY, MARCH 19 AT 10:00 AM
---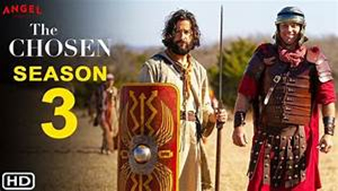 THE EVENING, MARCH 19, 6:30 PM
GCC MINISTRY CHAPEL
---
MONDAY, MARCH 20, 7:00 PM
GCC MINISTRY GATHERING ROOM
ALL WELCOME

See Ray Levsque for more information.
---
OUR GCC LEADERSHIP TEAM WILL MEET
ON TUESDAY EVENING, MARCH 21 AT 7:00 PM.
Please keep our GCC Leaders in prayer.
---
COFFEE TALK
THURSDAYS FROM 10:00-11:30 AM
GCC MINISTRY CENTER GATHERING ROOM
A great time for friends and neighbors to come together
for an informative and entertaining time.
All Are Welcome!
---
THURSDAY LUNCH AT THE LIBRARY
12 NOON ON THURSDAY, MARCH 23

Call Carol at 603-424-9967 ext. 404 to make reservations.
---
IF YOU HAVE REGISTERED TO ATTEND THE PILGRIM PINES MEN'S RETREAT
PLEASE MEET WITH REVEREND DAN AFTER WORSHIP THIS MORNING.
---
THANKS TO ALL OF YOU WHO SIGNED UP TO GREET, READ SCRIPTURE AND DO OUR FELLOWSHIP TIME OVER THE NEXT FEW WEEKS!
We still need some more folks to help out with Easter Sunday Fellowship After Worship
Please see Bonnie Morris or Sandy Levesque to sign up.
---
A WEEKEND FOR WOMEN APRIL 28-30, 2023
TO REGISTER NOW GO TO WWW.PILGRIMPINES.ORG/EXHALE (https://www NULL.pilgrimpines NULL.org/exhale)
The Pilgrim Pines Exhale Retreat is designed for women to get away and spend time caring for yourself, growing in Christ, and forming memories that will last a lifetime. It's time to give yourself a little gift. Come join us, and bring a friend!
COST: $178 PER PERSON (SCHOLARSHIPS AVAILABLE)
See Reverend Dan for more information!